This is
Thuraya IP Voyager
Exchanging critical data with experts at HQ couldn't be easier with the Thuraya IP Voyager, a best-in-class vehicular satellite terminal offering affordable and high-quality broadband access of up to 444kbps in your vehicle on-the-move. The terminal enables users to collaborate reliably and efficiently with colleagues using video, data, and VoIP to achieve critical tasks, where failure is not an option. Thuraya IP Voyager is the only vehicular terminal in the market capable of achieving streaming IP speeds of up to 384kbps as well as user-definable asymmetric streaming.
Download Thuraya IP Voyager Fact Sheet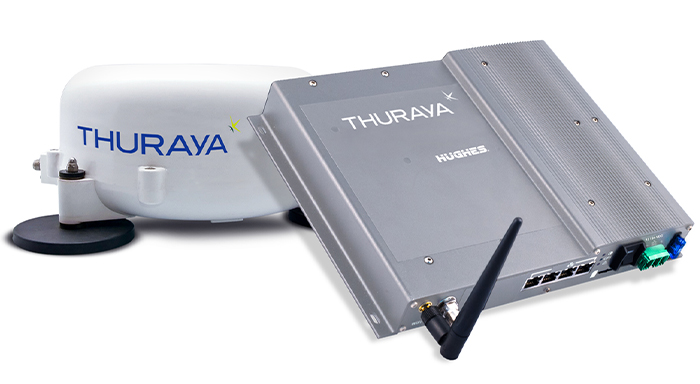 The highest quality of communication on the move.
The Thuraya IP Voyager allows for "connectivity on-demand" and high durability to withstand significant vibration from the surrounding environment when commuting between operational sites situated in the most remote locations. This quick-deploy terminal has an antenna with magnetic feet that can be deployed easily on any vehicle offering an efficient plug-and-play feature.
Whether you're looking for a quote, or not sure what to pick, we can help!
Related solutions
Wherever the search for resources takes your team, you can depend on Cygnus' Energy solutions to significantly boost your field effectiveness. At Cygnus, we ensure your employees stay connected with their colleagues and families at all times, we are committed to meeting your business goals, and we are transforming our solutions with your evolving business needs.
Satellite plans for Thuraya IP Voyager
Need some support?
Let's talk
Whether you need a quote or you're looking for some support to find the best-fit solution for your needs, we can help.