This is
Thuraya MCD Voyager
Your remote corporate communications, packed and ready to carry in a secure and ruggedized MCD case. The Thuraya MCD Voyager is a self-contained device offering portable satellite internet, at speeds of up to 444kbps, both stationary and on the move. Enabling quick communication and facilitating reliable information transfer with your colleagues, the click-and-go feature is operated by a single button, which connects you to the Thuraya network and establishes a WiFi internet hotspot for any wireless device within 100 meters. Easily set up a field office and access your corporate network anytime, wherever you are.
Download Thuraya MCD Voyager Fact Sheet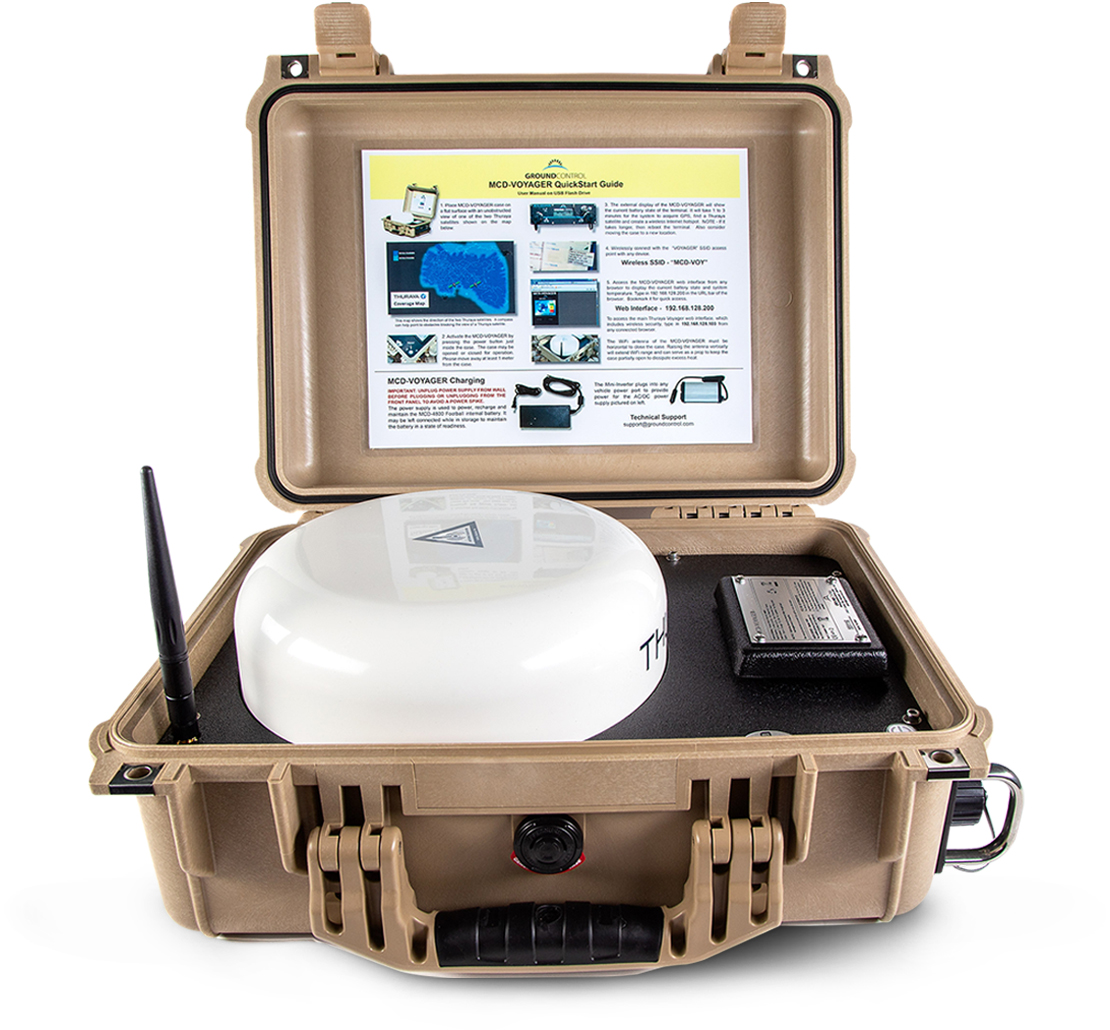 Set up remote field offices and data transfers hassle-free.
The MCD Voyager can be operated by personnel without any training or certification, so you can focus on your high-priority tasks and business operations on-the-go. With an auto-pointing functionality, no pointing or aiming is required, connecting users online in less than a minute. The MCD Voyager is contained in a watertight, crush-proof, dust-proof, and reinforced plastic case, you can be ensured that your business is in safe hands.
Whether you're looking for a quote, or not sure what to pick, we can help!
Related solutions
If your organization works in remote areas away from the connectivity of the conventional networks, we've got you covered. Cygnus Enterprise Solutions offers increased mobility, ensuring that you are free from the risk of getting disconnected from critical phone calls, emails, or other correspondence. Our wide range of satellite telecom solutions delivers high volumes of data with quality voice, capable of supporting multiple users and providing high-speed internet and compatibility with various business applications.
Satellite plans for Thuraya MCD Voyager
Need some support?
Let's talk
Whether you need a quote or you're looking for some support to find the best-fit solution for your needs, we can help.