This is
Thuraya WE
We understand that staying connected with your organization is paramount to continue running at optimal productivity. Presenting the Thuraya WE, the world's first dual-mode Satellite & LTE hotspot, offering an auto-network switching functionality when online. Offering circuit-switched voice and data, with the capability of connecting up to 10 smart devices within a 30m radius, the Thuraya WE enables you to quickly set up a field office and facilitate data transfers between colleagues and HQ.
Download Thuraya WE Fact Sheet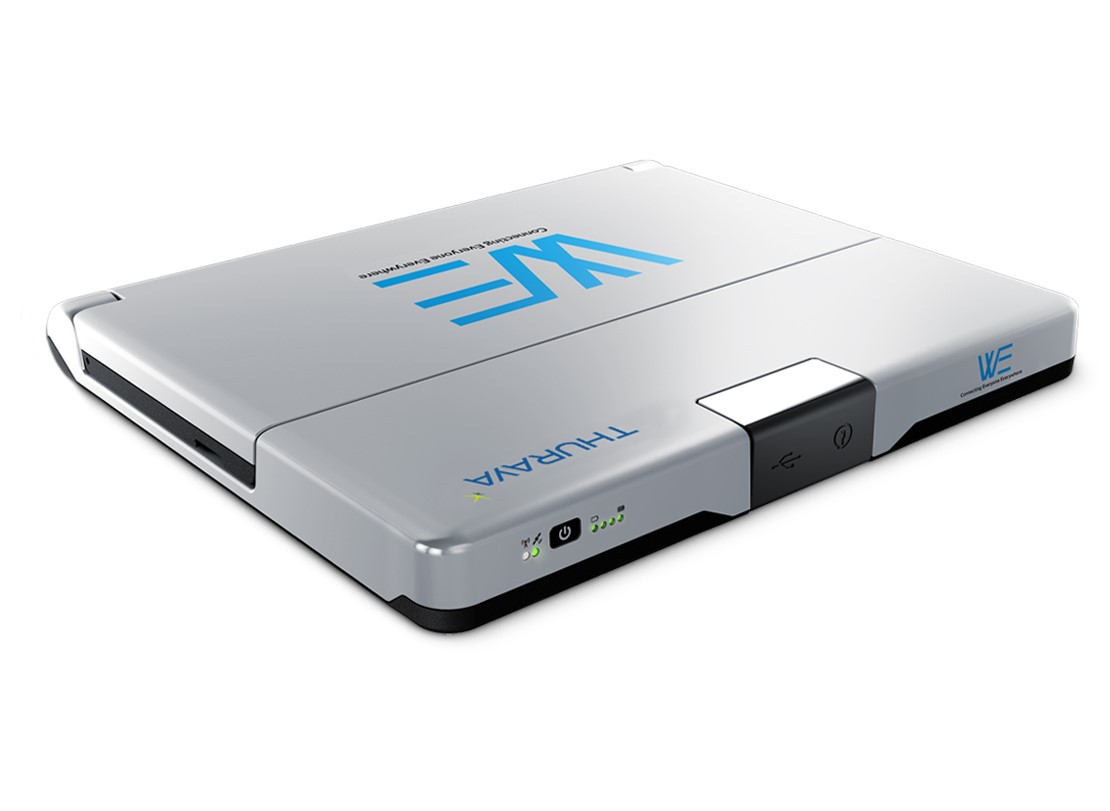 Transform any area into a WiFi hotspot.
With business operations frequently going beyond the reach of terrestrial communications, the Thuraya WE help to extend your data coverage by allowing you to move in and out of terrestrial coverage areas with ease. The Thuraya WE app also allows you to transform your smart device into a satellite phone and access your contacts, so you can easily make business calls and send messages. Weighing just 1kg and providing protection from dust and water spray, the Thuraya WE are the ideal companion for your rural and remote business ventures.
Whether you're looking for a quote, or not sure what to pick, we can help!
Related solutions
If your organization works in remote areas away from the connectivity of the conventional networks, we've got you covered. Cygnus Enterprise Solutions offers increased mobility, ensuring that you are free from the risk of getting disconnected from critical phone calls, emails, or other correspondence. Our wide range of satellite telecom solutions delivers high volumes of data with quality voice, capable of supporting multiple users and providing high-speed internet and compatibility with various business applications.
Satellite plans for Thuraya WE
Need some support?
Let's talk
Whether you need a quote or you're looking for some support to find the best-fit solution for your needs, we can help.