This is
Thuraya XT-PRO
Enabling reporters to stay in continuous contact with studios through high-quality voice and data connectivity is the Thuraya XT-PRO. The world's first and most advanced satellite phone with built-in GPS, Beidou, and Glonass capability, offering high flexibility when reporting on-field. Featuring the biggest display on any satellite phone, a compact design, and a Gorilla glass screen display, this pocket-sized handset is highly ruggedized to withstand any environment.
Download Thuraya XT-PRO Fact Sheet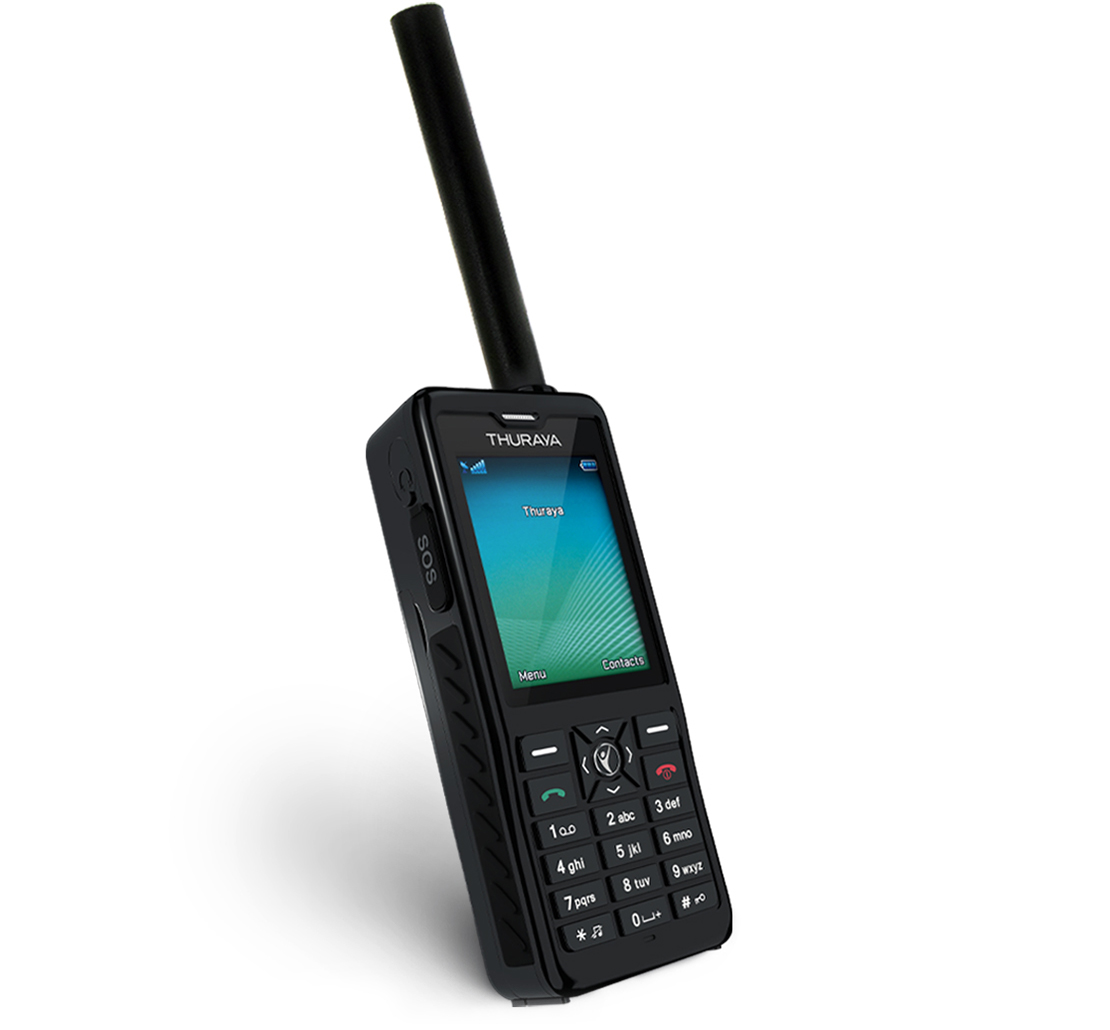 The most reliable communications partner for every story.
With the longest talk-time on any satellite phone, the ability to send messages in satellite mode, and a data connection to browse the web and access emails, your media communications will be unaffected. With journalists' safety being of paramount importance to the media sector, the XT-PRO prioritizes your well-being with Thuraya's comprehensive satellite network and a dedicated SOS button keeping your phone tracked at all times.
Whether you're looking for a quote, or not sure what to pick, we can help!
Related solutions
With the 24-hour news cycle shrinking and the growing demand to break news just in time, on-the-move communications and rapid response accessibility are of utmost importance to correspondents on the ground. We understand how important it is for your broadcasting and media operations to stay up-to-speed with the high demand for cloud-based content delivery and on-demand videos. Our extensive range of satellite phones, easy-to-deploy broadband terminals, and antennas give you high mobility to film and report quality, live breaking news via voice or video broadcasting, no matter where you are.
Satellite plans for Thuraya XT-PRO
Need some support?
Let's talk
Whether you need a quote or you're looking for some support to find the best-fit solution for your needs, we can help.