This is
Thuraya MCD Voyager
Your personal business communications are packed and ready to carry in a secure and ruggedized case. The Thuraya MCD Voyager is a highly versatile, self-contained mobile communications device, ready to grab-and-go on any of your remote travels. Enabling quick communication and facilitating information transfer that you can rely on, the click-and-go feature is operated by a single button, which connects you to the Thuraya network and establishes a WiFi internet hotspot for any wireless device within 100 meters.
Download Thuraya MCD Voyager Fact Sheet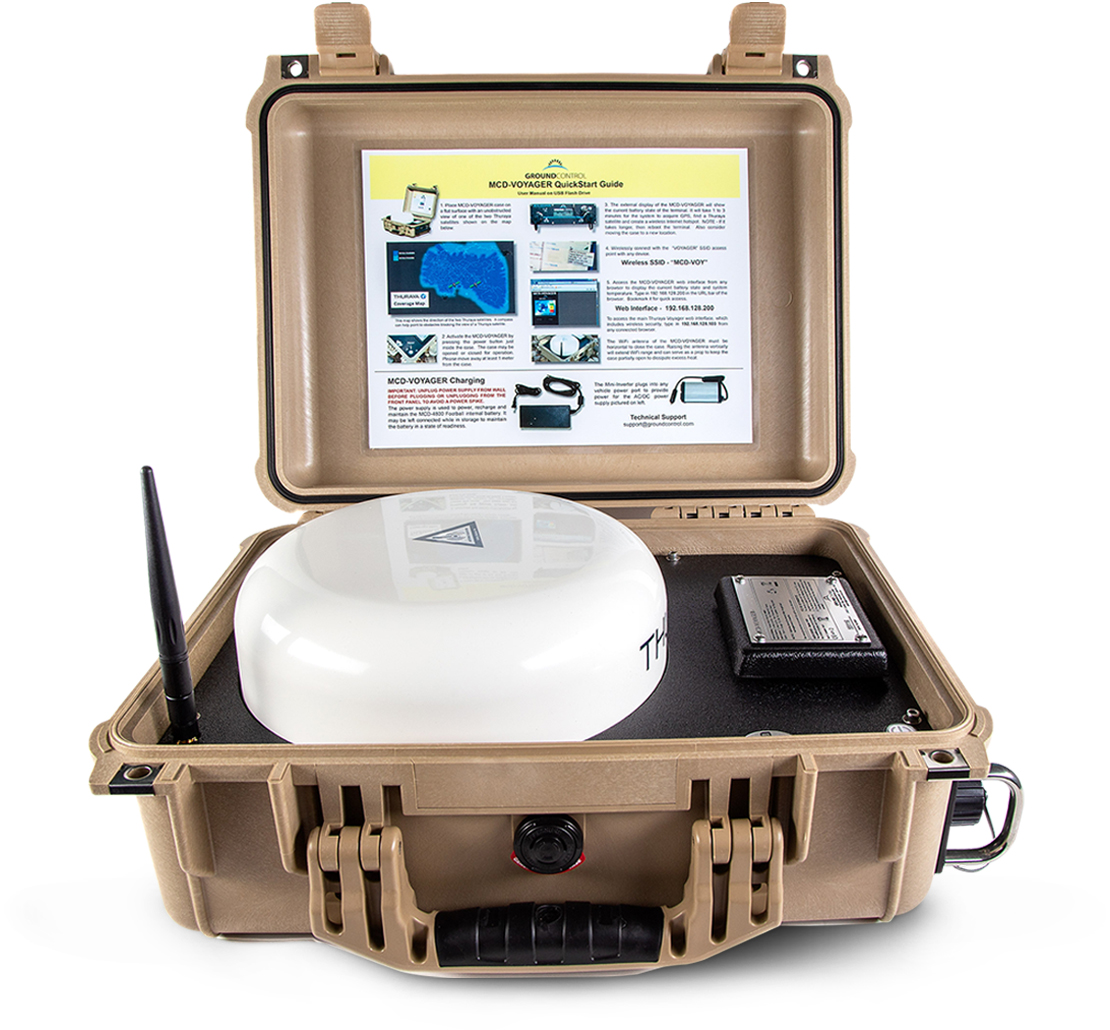 Set up your remote office anywhere, anytime.
No certification or training is required to operate the device, so the MCD Voyager can be operated by any of your travel mates. To make things easier, the terminal has an auto-pointing functionality, which means no pointing or aiming is required, connecting you online in less than a minute. Contained in a watertight, crush-proof, dust-proof, and reinforced plastic case, you can be sure that your connectivity to the world is guaranteed, no matter what.
Whether you're looking for a quote, or not sure what to pick, we can help!
Portable internet connectivity
Whether you're looking to work remotely or simply stay in touch with those from afar, Cygnus has an extensive range of fast, reliable, and secure satellite internet devices to keep you connected to the world anytime, anywhere. With light, portable terminals that can fit into a backpack, vehicular terminals, and fixed solutions that deliver high bandwidth capacity across the globe – Cygnus has all your travel data needs covered.
Satellite plans for Thuraya MCD Voyager
Need some support?
Let's talk
Whether you need a quote or you're looking for some support to find the best-fit solution for your needs, we can help.