This is
Thuraya XT-PRO
The world's first and most advanced satellite phone with built-in GPS, Beidou, and Glonass capability, offering high flexibility when moving on-field during emergencies. Featuring the biggest display of any satellite phone on the market, a compact, and ruggedized design, and its Gorilla glass screen display, this pocket-sized handset is highly jet water and dust resistant, as well as shock-proof, making it the best communications companion to navigate harsh environments and conflict zones.
Download Thuraya XT-PRO Fact Sheet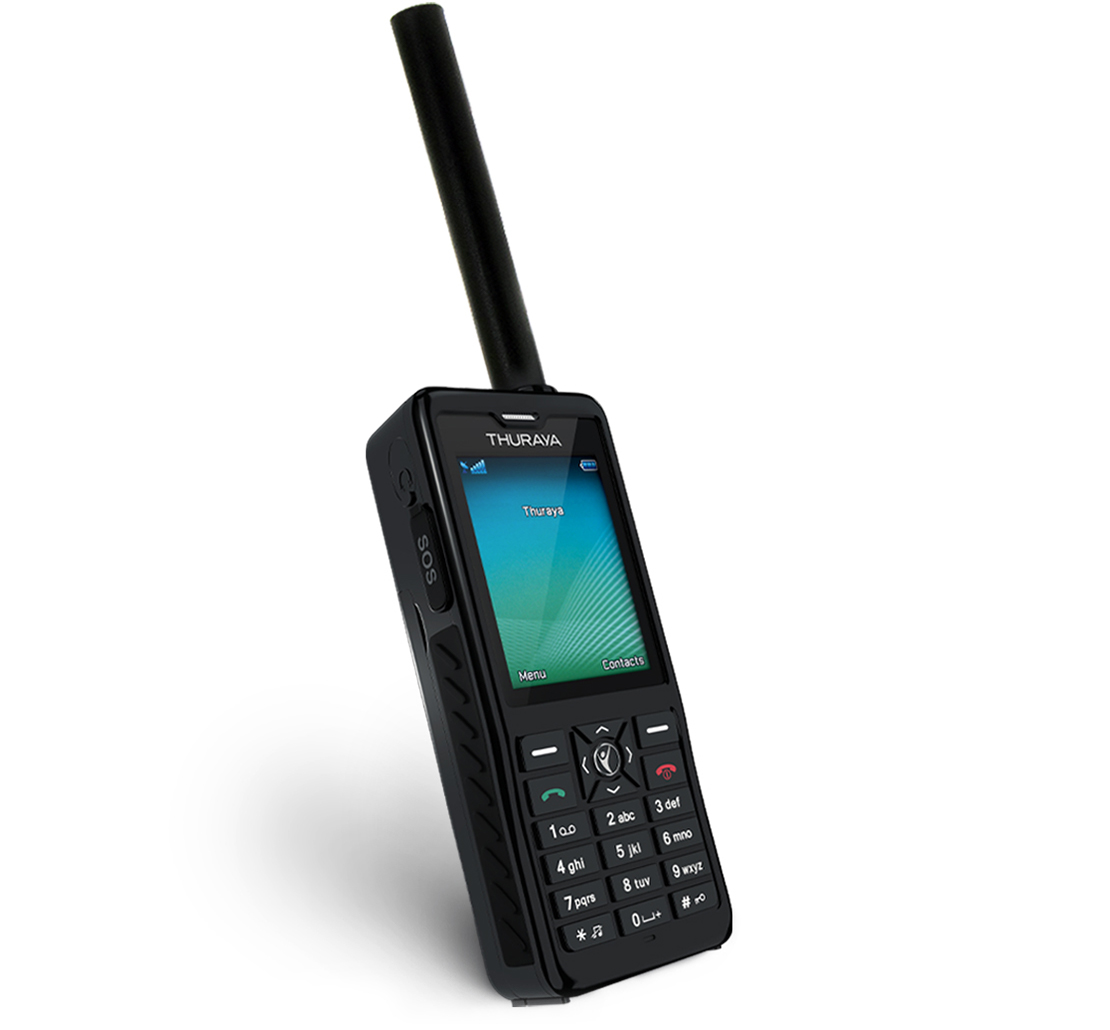 The most reliable communications partner for every mission.
The Thuraya XT-PRO has the longest talk-time on any satellite phone and the ability to make calls and send SMS, so your relief operations can continue to provide uninterrupted aid to communities that need it most. You'll also have access to data connection for emails and web browsing, helping you to access vital information such as data on weather changes and mapping services. Enhancing the functionalities of this powerful satellite phone is its compatibility with several accessories such as indoor enablers and docking kits, and the presence of a dedicated SOS button means, your emergency contact is only a call away from you.
Whether you're looking for a quote, or not sure what to pick, we can help!
Related solutions
We work alongside disaster response and humanitarian teams across the globe by providing secure and faultless backup systems that enable them to accomplish the most challenging and dangerous missions anytime, anywhere. Our remote communication solutions include lightweight and portable equipment to enable high mobility and quicker response time for operational units. Allow us to take care of your remote communications for any budget, so you can focus on the job at hand- responding to emergencies, saving lives, and making the world a better place.
Satellite plans for Thuraya XT-PRO
Need some support?
Let's talk
Whether you need a quote or you're looking for some support to find the best-fit solution for your needs, we can help.