This is
Thuraya WE
Empowering you to get out of your comfort zone, with the comfort of knowing that you can stay connected. Designed with your personal endeavors in mind, the Thuraya WE is the world's first dual-mode hotspot, allowing you to switch modes between Satellite & LTE with just the click of a button. Even more, the Thuraya WE can transform any area into a WiFi hotspot, allowing you to connect 10 smart devices within a 30m radius – ideal for when you're setting up camp or conducting personal business abroad.
Download Thuraya WE Fact Sheet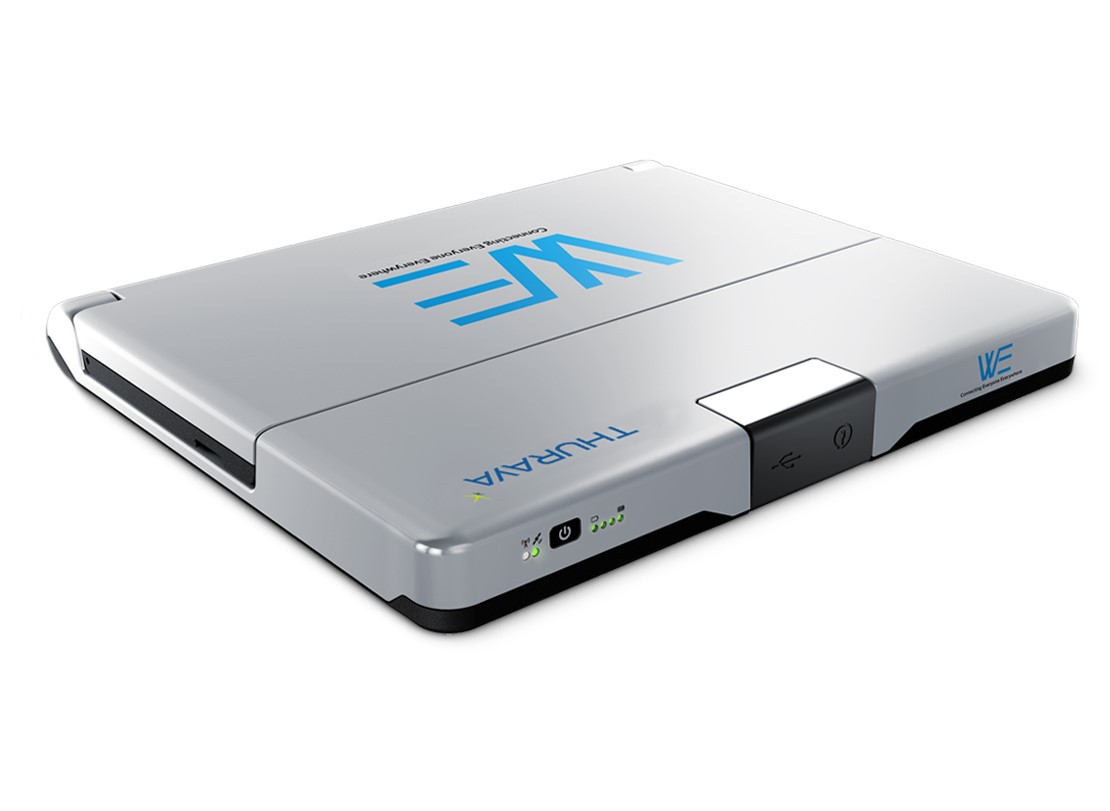 Frequently on the move, and always connected.
When your cross-country travels frequently go beyond the reach of terrestrial communications, the Thuraya WE ensures you can move in and out of these areas with ease, by extending your data coverage. The Thuraya WE app allows you to transform any of your smart devices into a satellite phone, keeping you in touch with the world via calls, messages, emails and so much more. Offering protection from dust and water spray, this light-weight satellite terminal is the ideal companion
for all your rural travels and business ventures.
Whether you're looking for a quote, or not sure what to pick, we can help!
Your remote WiFi hotspot
Whether you're looking to work remotely or simply stay in touch with those from afar, Cygnus has an extensive range of fast, reliable, and secure satellite internet devices to keep you connected to the world anytime, anywhere. With light, portable terminals that can fit into a backpack, vehicular terminals, and fixed solutions that deliver high bandwidth capacity across the globe – Cygnus has all your travel data needs covered.
Satellite plans for Thuraya WE
Need some support?
Let's talk
Whether you need a quote or you're looking for some support to find the best-fit solution for your needs, we can help.