This is
Thuraya IP Voyager
A satellite vehicular terminal empowering you to manage your mining business while simultaneously undergoing extraction and processing of your scattered operational sites. With broadband speeds of up to 444kbps and a quick & easy installation method for any vehicle, the Thuraya IP Voyager is the ideal choice for communications on the go. Designed with mining projects and support activities in mind, this affordable satellite terminal is highly reliable with an IP56 Ingress Protection Rating.
Download Thuraya IP Voyager Fact Sheet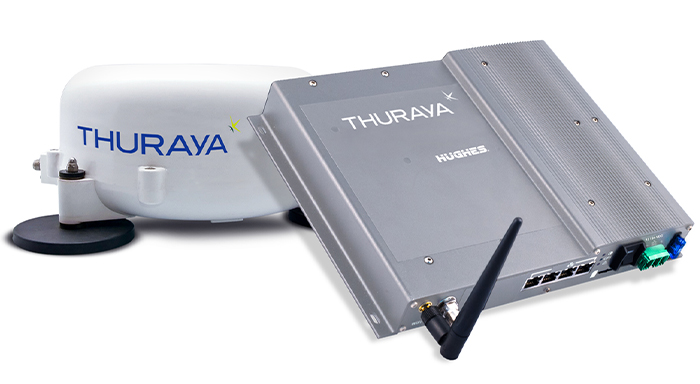 Reliable connectivity on the road.
Whether you're keeping connected with field-to-field mining sites or supporting exploration and extraction, the IP Voyager allows you to securely and reliably communicate with employees using video, data, and VoIP. Complete with a built-in WiFi access point and four PoE ports for multiple devices, it is perfect for staying in touch on-the-move between your operational bases. Even more so, its magnetic feet, rigid chassis, and other self-protection characteristics give it the ability to withstand any high-vibration environment.
Whether you're looking for a quote, or not sure what to pick, we can help!
Related solutions
Meeting the communication requirements of the most scattered mining operations, Cygnus provides satellite solutions that offer short lead-times, removing the need for high-investment land-based infrastructures. Moreover, ensuring the safety and productivity of your workforce in challenging environments requires constant and highly reliable connectivity at remote sites. From extraction and drilling to mining projects, Cygnus' Mining Solutions helps reach your rural and remote environments. We facilitate flexible communications for exploration camps, real-time data transmissions, and always-on connectivity, to speed up your decision making, response time, and continually improve operational efficiency.
Satellite plans for Thuraya IP Voyager
Need some support?
Let's talk
Whether you need a quote or you're looking for some support to find the best-fit solution for your needs, we can help.