This is
Thuraya XT-PRO
Sail across the world's oceans with the most advanced satellite phone built with GPS, Beidou, and Glonass capabilities. The large glare-resistant, Gorilla® glass screen also includes a brightness sensor that automatically adjusts the display. This ensures optimal visibility in bright sunlight, best suited to navigate harsh environments and turbulent waters. A ruggedized design and compatibility with several accessories makes the XT-PRO ideal for remote exploration across the sea, construction of offshore facilities, drilling wells, and laying long-distance pipelines.
Download Thuraya XT-PRO Fact Sheet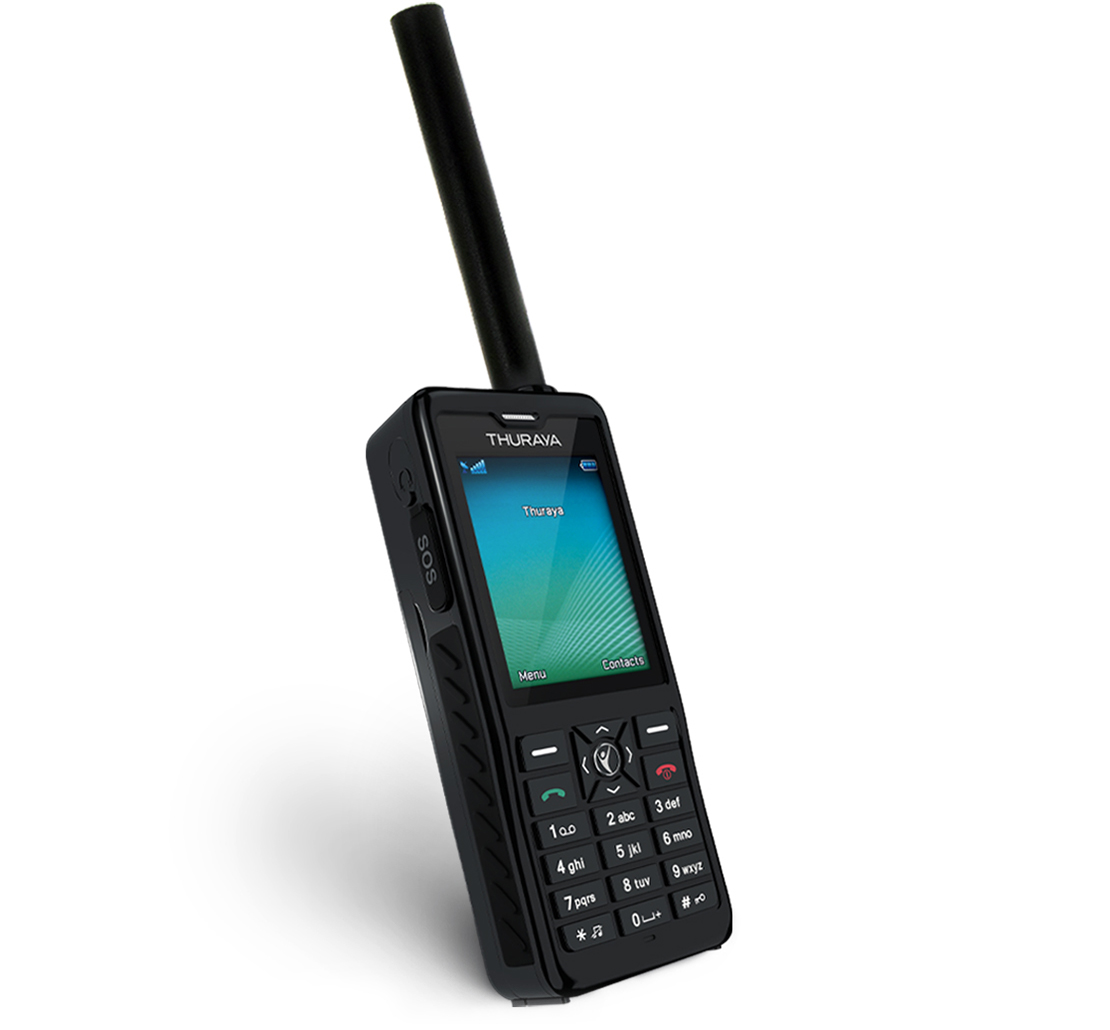 Your professional travel companion at sea.
With the longest talk-time on any satellite phone, the ability to send SMS, and connectivity to the internet, you will have access to emails, web browsing, weather updates, operational data, and satellite navigation charts, to ensure your operations running at peak performance. For those who find themselves lost at sea, or in any type of distress, the XT-PRO offers an easy-to-access SOS button that can be used even when the phone is switched off.
Whether you're looking for a quote, or not sure what to pick, we can help!
Related solutions
Working offshore can mean that days, weeks, and even months pass by without much meaningful contact with family and friends on-shore. We understand the challenges present with communication at sea. Whether you need connectivity to correspond with headquarters, to keep your crew safe and happy, to manage a fleet of vessels, or to maintain IP networks on remote vessels, we've got you covered.
Satellite plans for Thuraya XT-PRO
Need some support?
Let's talk
Whether you need a quote or you're looking for some support to find the best-fit solution for your needs, we can help.