This is
Thuraya Atlas IP+
Connecting you in open waters and improving your operational efficiency is the Thuraya Atlas IP+, a full-featured maritime terminal that supports voice and broadband IP data, with speeds of up to 444kbps. Offering the best broadband speeds for an L-band maritime terminal of its size, the Atlas IP+ enables both small and large vessels to have secure broadband connectivity and fast data links to shore.
Download Thuraya Atlas IP+ Fact Sheet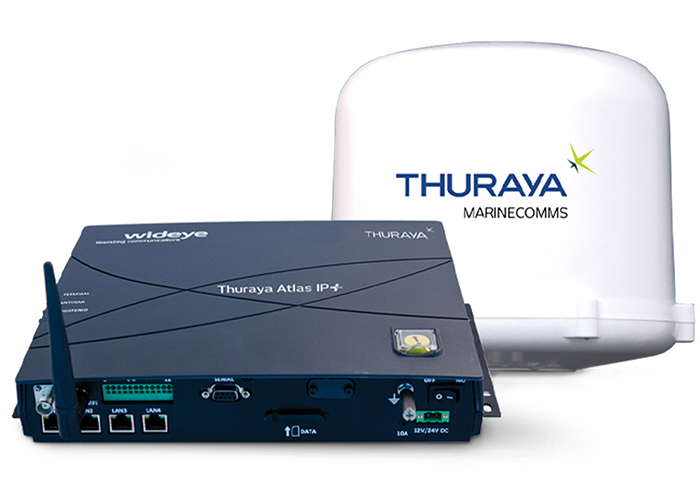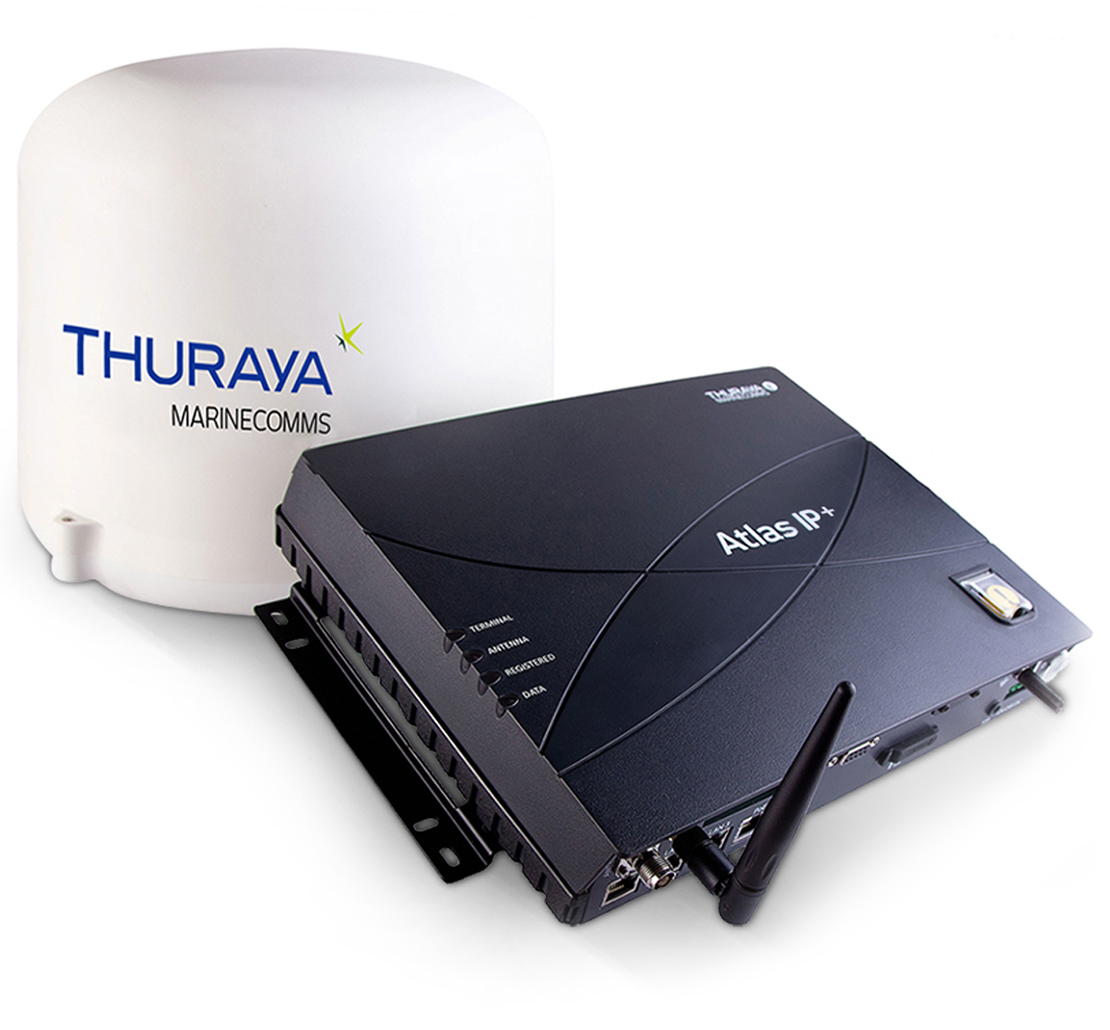 High-speed connectivity for the high seas.
Offering built-in WiFi to the stabilized antenna, the Atlas IP+ is an expansive product that provides data connectivity for over 10 users, as well as flexible voice calls through an analog phone connected through an RJ11 port. A built-in firewall means increased security and control for ship owners and captains to easily manage data traffic. With tracking, position reporting, and geofencing features that are easily integrable with fleet management systems, you can track the real-time locations of vessels and send alerts to your onshore crew.
Whether you're looking for a quote, or not sure what to pick, we can help!
Related solutions
Working offshore can mean that days, weeks, and even months pass by without much meaningful contact with family and friends on-shore. We understand the challenges present with communication at sea. Whether you need connectivity to correspond with headquarters, to keep your crew safe and happy, to manage a fleet of vessels, or to maintain IP networks on remote vessels, we've got you covered.
Satellite plans for Thuraya Atlas IP+
Need some support?
Let's talk
Whether you need a quote or you're looking for some support to find the best-fit solution for your needs, we can help.