This is
Thuraya XT-PRO
The world's first and most advanced satellite phone with built-in GPS, for real flexibility whilst conducting your business operations. The XT-PRO has a 2.4" glare-resistant, Gorilla® glass screen display, with a built-in brightness sensor to auto adjust the display backlight. So, no matter where your rural and remote business operations take you, you'll have optimum flexibility and visibility.
Download Thuraya XT-PRO Fact Sheet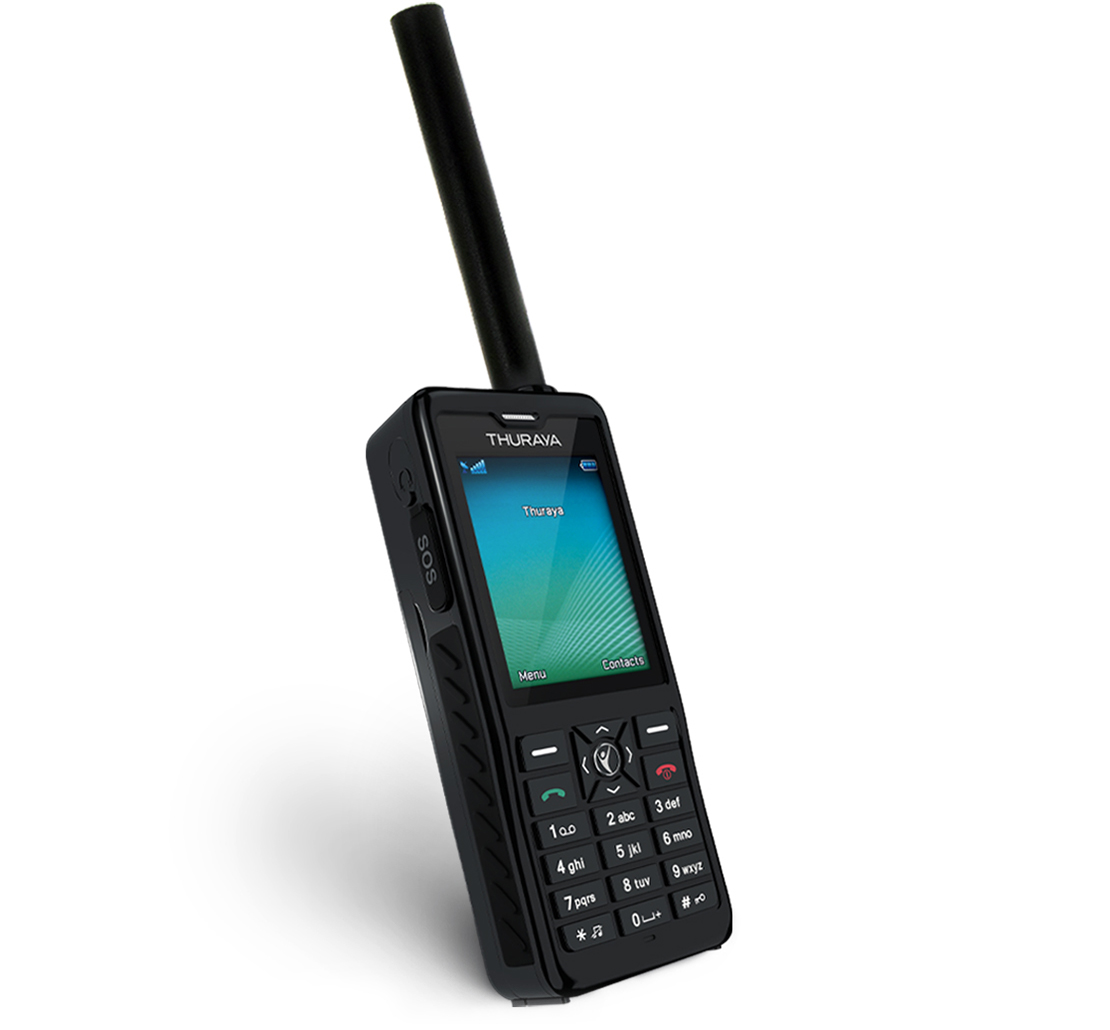 Ruggedized and compatible with several accessories.
The Thuraya XT-PRO has one of the longest talk times on any satellite phone, along with the capability to send messages, which means you can rely on uninterrupted connectivity and constant access to your corporate network. You'll have access to data connection for emails and web-browsing, so you can ensure your business operations are running at peak performance, no matter how remote the location. The XT-PRO prioritizes your safety, with Thuraya's comprehensive satellite network and a dedicated SOS button keeping your phone tracked at all times, so you can focus on your business operations safely and securely.
Whether you're looking for a quote, or not sure what to pick, we can help!
Related solutions
Defending and safeguarding a nation requires highly reliable, military-grade communications solutions. Our mission-critical communication and information infrastructure solutions are robust in withstanding remote, harsh, and challenging operating environments with no compromise in quality or consistency. At Cygnus Telecom, we carry out extensive research to make sure our government comms are extremely secure before they are actually deployed in the field.
Satellite plans for Thuraya XT-PRO
Need some support?
Let's talk
Whether you need a quote or you're looking for some support to find the best-fit solution for your needs, we can help.