This is
Thuraya WE
WE understand that in an emergency, rapid response and high-speed connection are a priority. Presenting the Thuraya WE, a satellite IP device allowing you to switch between Satellite and LTE hotspot, with just the click of a button, so you can easily gain access to vital information and communicate with relief teams. Transform any area into a WiFi hotspot, with circuit-switched voice and GSM data speeds, and the capability of connecting up to 10 smart devices within a 30m radius, ideal for when you need to quickly coordinate your humanitarian operations.
Download Thuraya WE Fact Sheet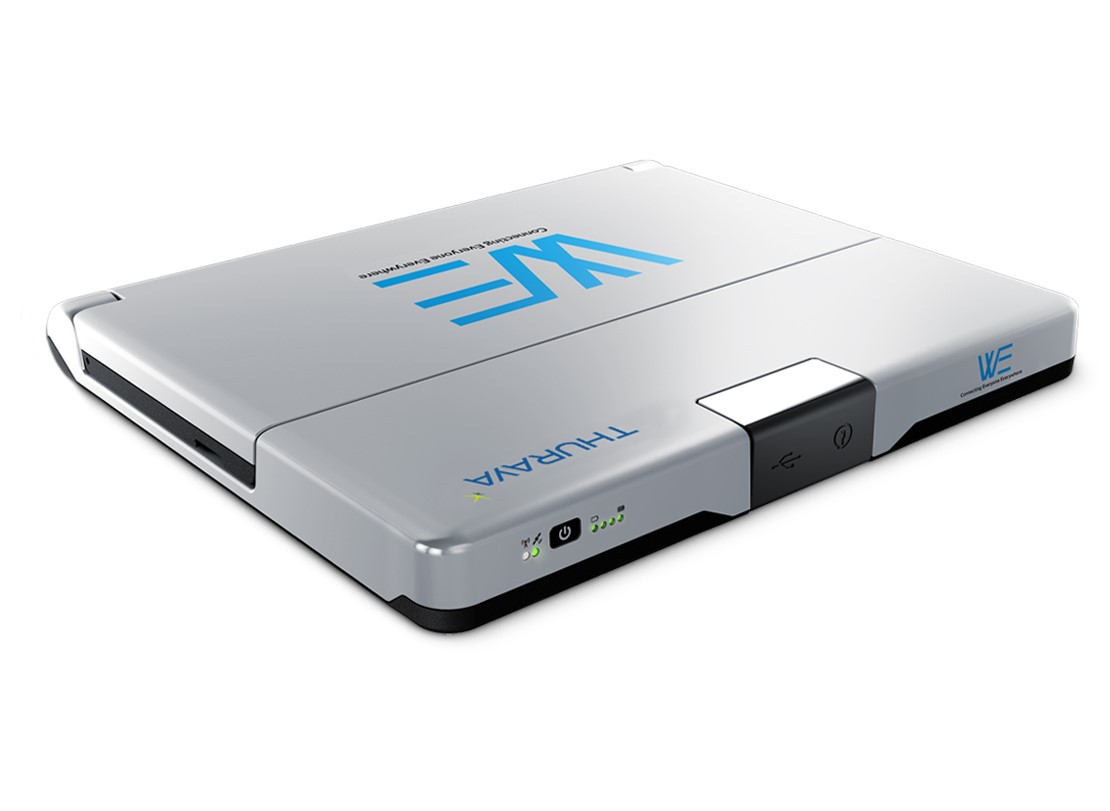 The only hotspot in the market offering dual-mode.
Disaster can strike anywhere, even beyond the reach of terrestrial communications, which is why the Thuraya WE helps to extend your data coverage by allowing you to move in and out of terrestrial network areas with ease. The Thuraya WE app also allows you to transform your smart device into a satellite phone and access your contacts, so you can easily stay in contact with colleagues, hospitals, and affected communities. Weighing just 1kg and providing protection from dust and water splash, the Thuraya WE is a vital tool for relief teams and emergency services.
Whether you're looking for a quote, or not sure what to pick, we can help!
Related solutions
We work alongside disaster response and humanitarian teams across the globe by providing secure and faultless backup systems that enable them to accomplish the most challenging and dangerous missions anytime, anywhere. Our remote communication solutions include lightweight and portable equipment to enable high mobility and quicker response time for operational units. Allow us to take care of your remote communications for any budget, so you can focus on the job at hand- responding to emergencies, saving lives, and making the world a better place.
Satellite plans for Thuraya WE
Need some support?
Let's talk
Whether you need a quote or you're looking for some support to find the best-fit solution for your needs, we can help.