This is
Thuraya MCD Voyager
Addressing mobility challenges in communication, this self-contained satellite broadband terminal boasts broadband speeds up to 444kbps, both stationary and on the move, making it the ideal choice for exploration, extraction, and traveling in between mining sites. With just a single click of a button, the terminal automatically connects to the Thuraya network and establishes a WiFi internet hotspot for any wireless device within 100 meters. Focus on keeping your operations running smoothly while The MCD Voyager uses its auto-pointing terminal to connect users online in under a minute.
Download Thuraya MCD Voyager Fact Sheet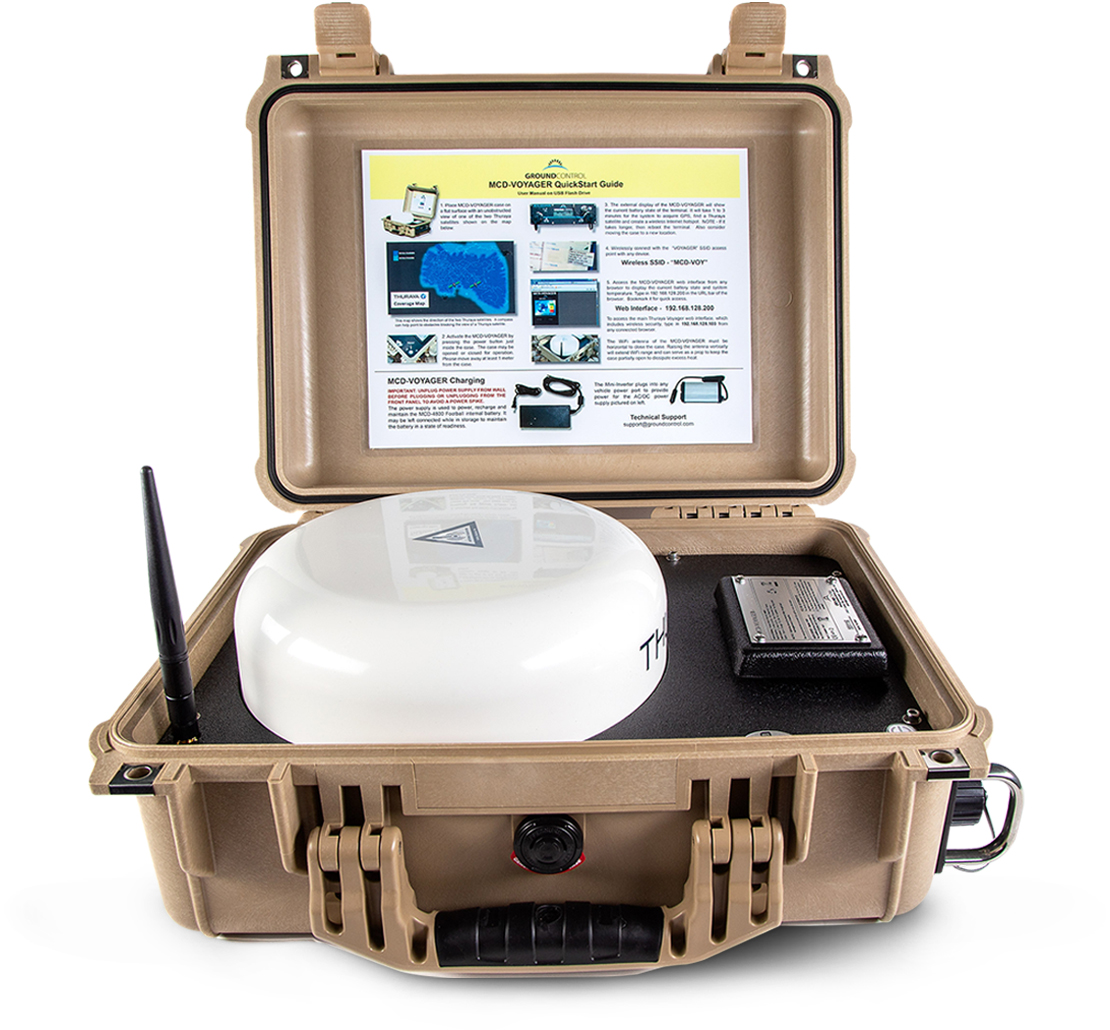 Stay connected while moving between operational sites.
This ruggedized broadband terminal is contained in a watertight, crush-proof, dust-proof reinforced plastic case, ideal to run in harsh environments posed by mining sites. With asymmetric streaming capabilities to manage your upload and download speeds and an auto-pointing functionality, the MCD Voyager can be operated by personnel without any training or certification.
Whether you're looking for a quote, or not sure what to pick, we can help!
Related solutions
Meeting the communication requirements of the most scattered mining operations, Cygnus provides satellite solutions that offer short lead-times, removing the need for high-investment land-based infrastructures. Moreover, ensuring the safety and productivity of your workforce in challenging environments requires constant and highly reliable connectivity at remote sites. From extraction and drilling to mining projects, Cygnus' Mining Solutions helps reach your rural and remote environments. We facilitate flexible communications for exploration camps, real-time data transmissions, and always-on connectivity, to speed up your decision making, response time, and continually improve operational efficiency.
Satellite plans for Thuraya MCD Voyager
Need some support?
Let's talk
Whether you need a quote or you're looking for some support to find the best-fit solution for your needs, we can help.