This is
Thuraya IP Commander
Supporting you to take command in the harshest terrains, and in the toughest of conditions, this ruggedized MIL-SPEC vehicular terminal provides mission-critical, voice, and data connectivity on-the-move. Engineered with a simple plug-and-play feature, the Thuraya IP Commander can be fitted on a vehicle for swift mission deployment or transitioned into a fixed position within minutes, perfectly suited for military encampments.
Download Thuraya IP Commander Fact Sheet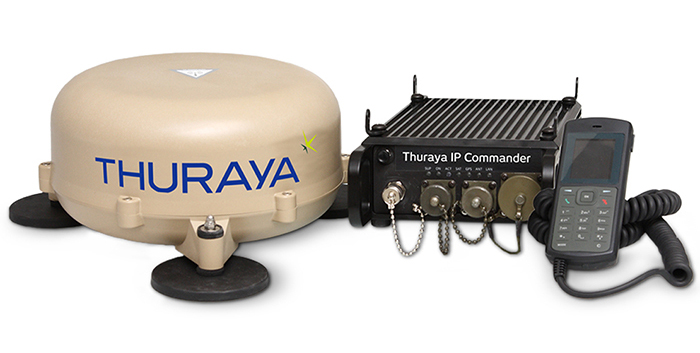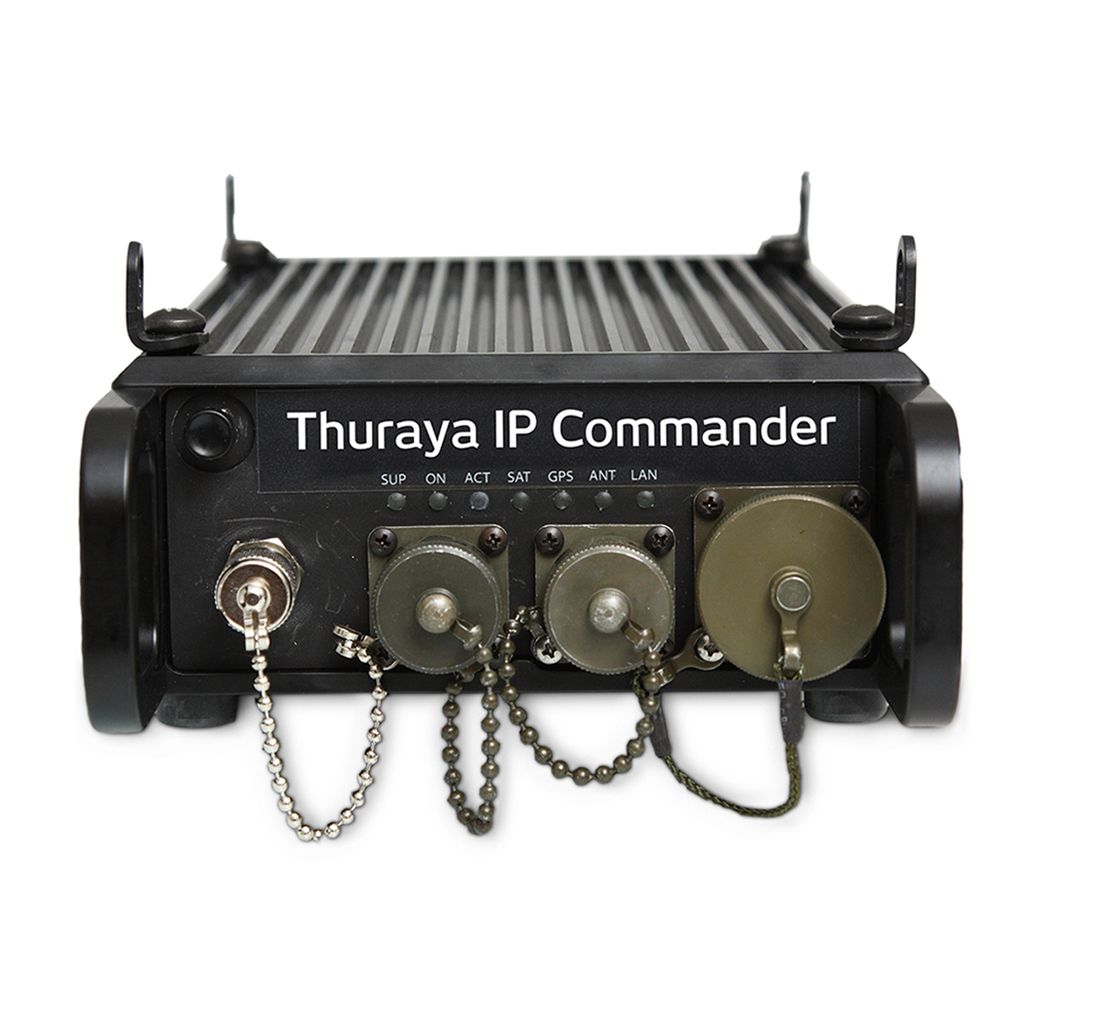 The toughest vehicular satellite broadband terminal for any terrain.
The Thuraya IP Commander facilitates vital communications at high speeds of up to 444kbps, which is essential for C4ISR, blue-force tracking, logistical management, and tactical command. The terminal is also capable of user-definable asymmetric streaming, which is indispensable for effective and reliable real-time, two-way communications. Connectivity and interoperability are available over a wide range of mobile communication platforms and Thuraya certified solutions including encryption to guarantee the confidentiality of your mission-critical data, real-time video surveillance to monitor border patrol operations, and radio over IP to send voice messages to closed groups.
Whether you're looking for a quote, or not sure what to pick, we can help!
Related solutions
Defending and safeguarding a nation requires highly reliable, military-grade communications solutions. Our mission-critical communication and information infrastructure solutions are robust in withstanding remote, harsh, and challenging operating environments with no compromise in quality or consistency. At Cygnus Telecom, we carry out extensive research to make sure our government comms are extremely secure before they are actually deployed in the field.
Satellite plans for Thuraya IP Commander
Need some support?
Let's talk
Whether you need a quote or you're looking for some support to find the best-fit solution for your needs, we can help.